The Home-selling Experience
From your first conversation with us to the moment the proceeds from the sale of your home are in your hands, we take care of every aspect of the process. We are at your service as professionals and specialists on every scale, across marketing and advertising, technology and storytelling, presentation and documentation.
We know how, when, and where to best capture and convert buyer attention toward your home. Combining the latest technology and marketing strategies, we personalize the experience for you and your property.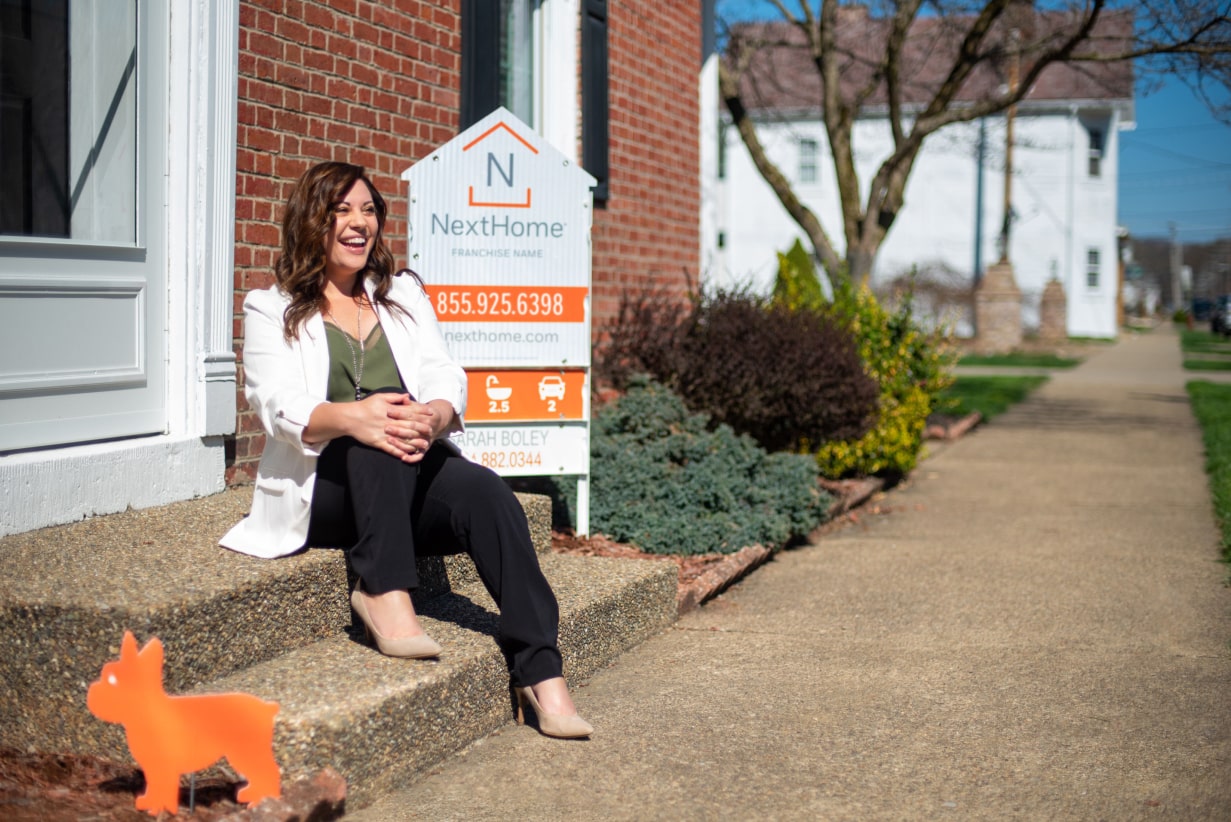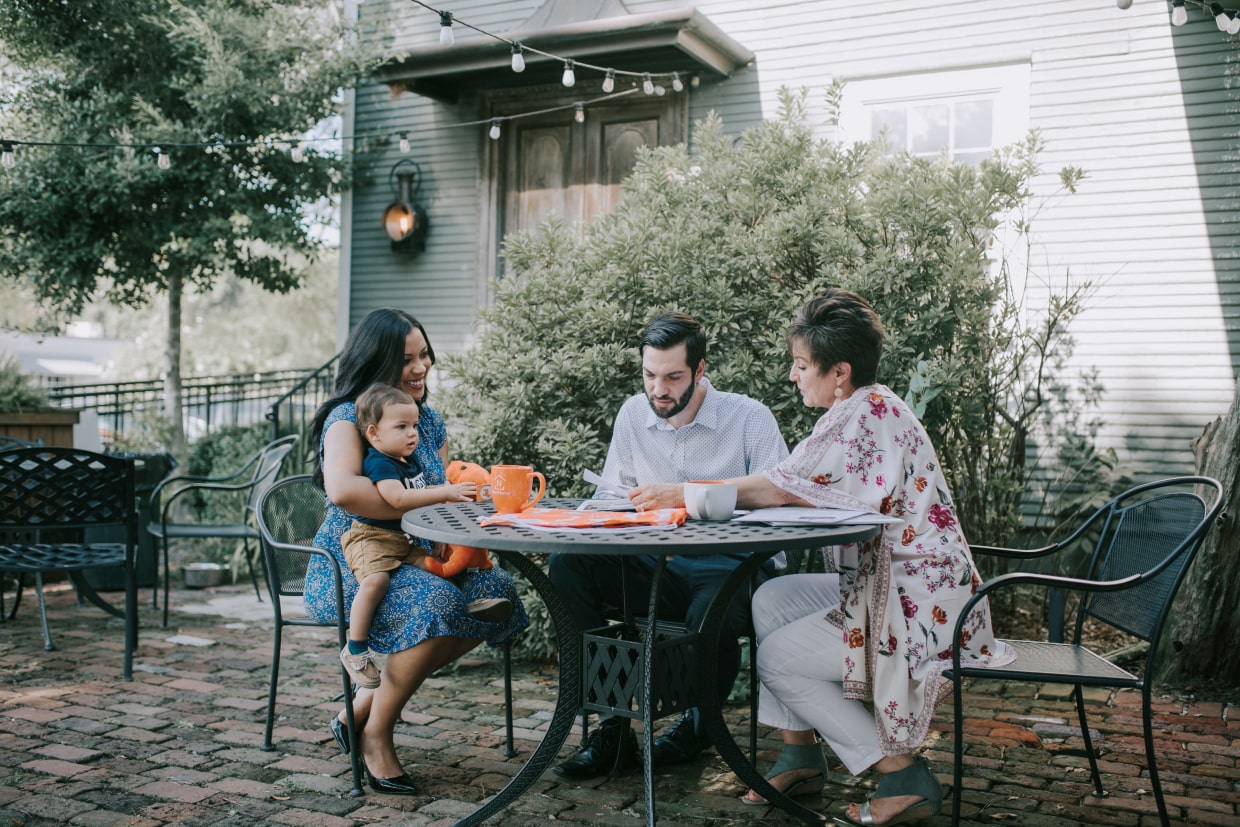 Selling Your Home, the NextHome Way
Testimonials
" Selling and buying our new house was an incredible experience with the Legacy Team. They not only met , but exceeded all our expectations. Very professional and accommodating. They listened to what ours needs were, and catered to them. First time using a real estate agent to buy or sell a house and thinking the only way to go after using Brian and his team. Thanks again, Legacy Realty! "
- Mitch Schlagenhaft
" We would recommend BrIan Hanson and his assistant Renee to anyone who is thinking about selling or buying a house. Along with being very professional, they are both very down to earth and up front and honest with you. After already working with them to sell a house last May, we are in the process of selling another one and buying one! BrIan and Renee are the best!!! "
- Grant and Jessica Berry (Buyer and Seller)
" Renee was amazing to work with. She made this home purchase go so smoothly. She replied back right away with my husband's questions & was so accommodating with his work schedule! She is very friendly & knowledgeable. We will definitely contact her with any future purchases. Thank you! "
- Carolyn Knuteson
" Professional and relaxed atmosphere. No high pressure sales. They find the fit for you and your budget. Highly recommend i just want to thank Brian and Renee for there time and patience with helping me n my fiance purchased a home.. it was great working with you n i would recommend you to anyone if they want a great experience "
- Ryan Hahn and Darla Gotz (Buyer)
" We had the opportunity to work with Legacy Realty and Renee when looking for our new home. They were both excellent at their jobs, and really listened to what we were looking for. Once we found just the right place, Brian was with us every step of the way. From the initial offer to the closing and move. Communication in such major transactions is vitally important, and they kept us up to speed at every step. They were also great in working with our busy schedules. Evenings and weekends were not a problem. I would highly recommend the Legacy Realty team to anyone looking to buy or sell a home. "
- Matt and Deb Fillmore
" "Legacy Realty was great to work with. Renee was amazing and worked very hard to fulfill our needs. Renee was reliable, attentive, and very accommodating. We would highly recommend working with Renee and the Legacy Team. Thank you all so very much! "
- Mike and Janelle Hafermann
" I highly recommend working with Renee! She made the whole home buying process for me very smooth and easy and cannot say enough good things about her! Renee made sure everything was done in a timely manner even with my crazy work schedule and was extremely professional to work with! Would highly recommend anyone looking for an agent to go to her! "
- Tyler Engle
" Renee was fantastic to work with. Renee sold our home and helped us find our dream home too. If you are buying or selling call Renee, you wont be disappointed! "
- Janelle Krueger (Homebuyer)
" Renee and Tonya were a real pleasure to work with. We had been considering selling our house for some time, but never quite made the decision to do so. One day, we received a random post card from them in the mail. It was that postcard that prompted a meeting and an initial look at our home. They pointed out several areas to address before listing, and also helped us price the home based on the current market. They helped us navigate the entire process from idea stage to final closing and all the steps in between. They stayed on top of the other parties and kept us informed during the entire process. Communication was great and we couldn't have asked for a more pleasant experience. We would definitely recommend them! "
- Andy and Julie Reitz
" Renee is absolutely amazing to work with! She recently helped me find my first home and made the entire process go very smooth. Highly recommend! "
- Tristan Iverson
" Renee could not of been more helpful. We sold and bought homes simultaneously, with all that going on they guided us through seamlessly, making the experience fantastic. They were available for questions and understood what we were looking for by asking great questions. "
- Mary Schlagenhaft
" I highly recommend working with Renee and Brian! They made the whole home buying process for me very smooth and easy and cannot say enough good things about them! Renee made sure everything was done in a timely manner even with my crazy work schedule and was extremely professional to work with! Would highly recommend anyone looking for an agent to go to her! "
- Tyler Engle (Buyer)
" Renee and Tonya were very helpful in providing a current market analysis on my parent's home. Their professionalism was evident from the first meeting to closing, which happened quickly, with no problems or surprises. Their efforts made this part of settling their estate as fast, fair and hassle free as possible. Thank you very much! "
- Brian Hanson
" Brian and his assistant Renee not only sold one, but two houses for me. We sold our home in 2015 after moving to Colorado. It took awhile due to the market downturn and the price range our home was in, but they were able to finish the sale for us. After my mom passed away in May of 2016, I again met with Brian and he was able to find a buyer for her home in only 6 days! I was grateful to be able to move the house and settle the estate; it was an emotional time and having things settled brought about so much peace of mind. Thank you, Brian and Renee! Keep up the good work! "
- Ronelle Glaza (Repeat Seller)
" We recently used Renee to help us find a new house. Even in this market, Renee was prompt & ready to help- whether it be getting us into any house we asked to look at or finding us information we were looking for. Thank you for helping us, Renee. We appreciate it! "
- Jessica Gustin
" Renee was so helpful. As a first time home buyer it was new territory to navigate but she helped us through every single step of the way. She was always available, morning or night (even on her wedding day!) for all questions we had. I would definitely recommend working with Renee and NextHome if you want personable, helpful and friendly people. "
- Brittany Iwanski (Buyer)
" My father passed away in October of 2021 and as the son I became this personal representative so I had to sell his house and I tell you they made it so easy and I even got more than I thought I would ever get for that house. Their communication was incredible and followed me through each step of the process I would recommend them to everyone thank you so much for making this terrible situation into an easy situation with the house. "
- Jeremy Anisworth
" Renee and Brian go above and beyond to help you find what you're looking for! The customer service they provide is exceptional! 💞 "
- Jessica Gustin (Commercial Lease )
" We were very pleased with Renee and Tonya of Legacy Realty. They were very pleasant and thorough to work with, and we were happy with the final outcome in the sale of our home. "
- Douglas and Peggy Wettstein
" I highly recommend working with Renee to find your next home. They were patient, understanding, and very helpful during the entire house searching and buying journey! "
- Lauren Schuler
" Legacy Realty rocks. I was selling and moving from out of state and ran into a few glitches before I could finally move to Wisconsin. Brian and his team found the perfect home for me and helped make moving easier. I more than highly reccomend Legacy Reality for both buying and selling. Thank you Legacy Reality for everything you've done for me. "
- Paula Herman
" I want whoever is reading this to understand that when I put my home up for sale I was a nervous wreck. I called Brian Hanson and invited him to come out and just help us understand the process of putting our house up for sale and what it takes to find a home to replace it. He came out to our home and talked with us like friends of 20 years. He explained everything in simple terms and gave us the confidence to jump in the water. Seriously very scary! We are very private people and this was going to be a huge step to have strangers walking through our home. Brian and his assistant Renee helped us set up times for showing that were convenient for us. Brian helped us find a home that was what we had always wanted and he worked hard for us. He and Renee got back to us within minutes when we sent them questions and concerns. I have never had such expeditious results.They sold our house within a month. Heres the part that really speaks volumes about this realtor. He came to our signing at the attorneys office and sat through the signing. He has told us numerous times that if we have any questions or need anything to call. Brian has called us twice after the move to see how we are doing.You just don't see this kind of service anymore. A person that makes you feel like you are their only customer and yet he sells homes daily for others.I have told many people about Brian and Renee at Next Home. If I had to do it all over I wouldn't change a thing. Forever grateful!! "
- Rod and Sherry Tucker (Repeat Buyer and Seller )
" It was a pleasure working with Renee Anderson. In less than a week from first meeting with her, my offer on a home was accepted. Her expertise through the entire home buying process was greatly appreciated. She promptly answered my texts, even those sent outside normal working hours. I highly recommend Renee to anyone looking for a personable and professional realtor. "
- Cindy Loechler
" Legacy Realty (NextHome) is my first experience with a realty company. In the past I have always avoided dealing with a realtor to keep the commission in my pocket. This time I didn't have the time or inclination to do the job and NextHome was recommended by a friend as someone with the understanding and experience I wanted. I invited the team of Renee and Tonya to help me sell my farmhouse. What an eye opening experience! I has no idea what to expect. They served as advisors for me and all I needed to do was sign paperwork. I'll tell the world They earned every penny of their commission. I will never attempt another real estate transaction alone again. There are other excellent realtors but they are outside of my experience. I cannot imagine a more straight-shooting and hard-working team than I found at Legacy Realty. "
- Eldine Cole
" I chose NextHome Partners based on the large number of their For Sale signs posted on the West Side of Wisconsin Rapids. I wanted to work with a company that was familiar with my late mom's neighborhood. I worked with Renee Anderson and couldn't be happier with the results. Renee and her team member Tonya Olsen listed and promoted my mom's house, and we received a good offer within one week of listing it. Renee made the job of listing and selling mom's house easy, clearly explaining the process and paperwork, and she was always available by phone or text. I really appreciated her prompt communications and friendly courtesy in dealing with our questions and concerns. If you want to work with a company that values customer service, I highly recommend Renee Anderson, Tonya Olsen, and NextHome Partners "
- Jill Elzinga
" The whole process was simple from start to finish. Thank you so much! "
- Christopher Spranger
" We are so happy we worked with Legacy Realty. Renee was amazing to work with. Thank you so much! Janelle and Mike "
- Janelle Krueger (Buyer and Seller)
" Brian was very professional and personable from the beginning to the end. He explained every step of the process and was attentive to our every need. Every time we had a question, big or small, he would answer it plainly and in as much detail as we asked for. His assistant, Renee, also was very helpful in keeping us up-to-date about appointments and answering our questions. A great team all around! "
- Lynnette (Seller)
" We worked with Brian and Renee. They did an amazing job making sure we understood everything and advocating in our best interest, both selling and buying. We had a minor hiccup in the home stretch with the house we were buying, nothing to do with Brian or Renee, but Brian worked fast to resolve the issue. Highest rating for both of them! "
- Rachel Charette
" We absolutely love Renee! We had so many questions about buying our first home, and Renee was always happy to help. She is friendly, kindhearted, and very knowledgeable. She is also very easy to communicate with, as she makes herself accessible not just via phone or email, but on social media as well. We would recommend Renee to anyone looking to sell or purchase a home, and we plan to have her as our agent in any future home purchases we make. "
- Anne Wojtalewicz
Previous
Next